Hawaiian Wedding Cake is sweet and tart and creamy– everything you want from a cake! It's a sweet pineapple vanilla cake topped with crushed pineapple and dreamy cream cheese and whipped cream topping.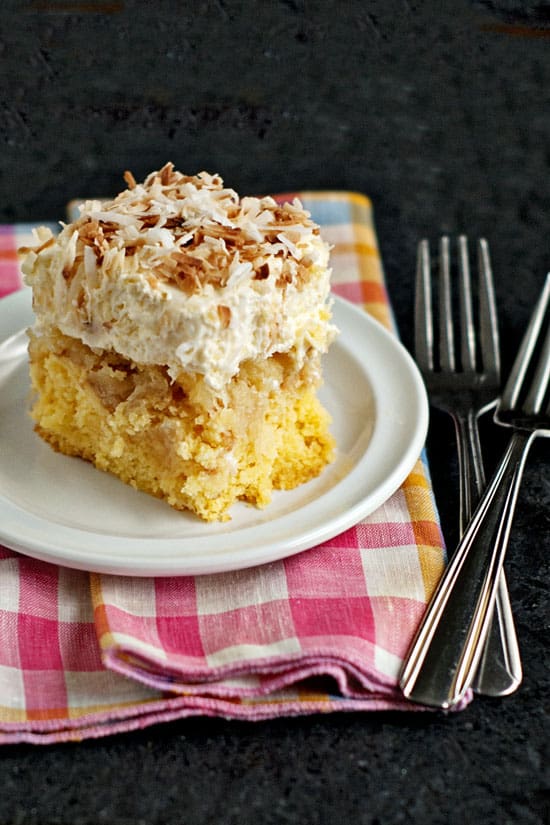 HAWAIIAN WEDDING CAKE
Many, many moons ago when I was going to cooking school, I spent my last term interning as a cake decorator at a local bakery. And when I say interning, I mean I got 2 days of training and then was set free to be THE cake decorator for the entire shop. No pressure, right?
The first few weeks were a little bit sketchy, but for the most part, I was able to hold my own when orders came in. That is until we got an order for 26, 10" 6 layer dessert cakes that were all different flavors due the next day.
Dessert cakes are super easy to decorate but the most time-consuming part was making all of the mousses, fillings and whipped creams they needed. I usually kept a good supply of baked cakes in the freezer to pull out and decorate as needed, but this time my stash was completely depleted and I needed to bake the cakes too.
Continue Reading in next page