A quick and easy recipe for Pan-Seared Cod in White Wine Tomato Basil Sauce! If you love cod fish recipes, try this flavorful dish for dinner tonight! So good with rice or zoodles!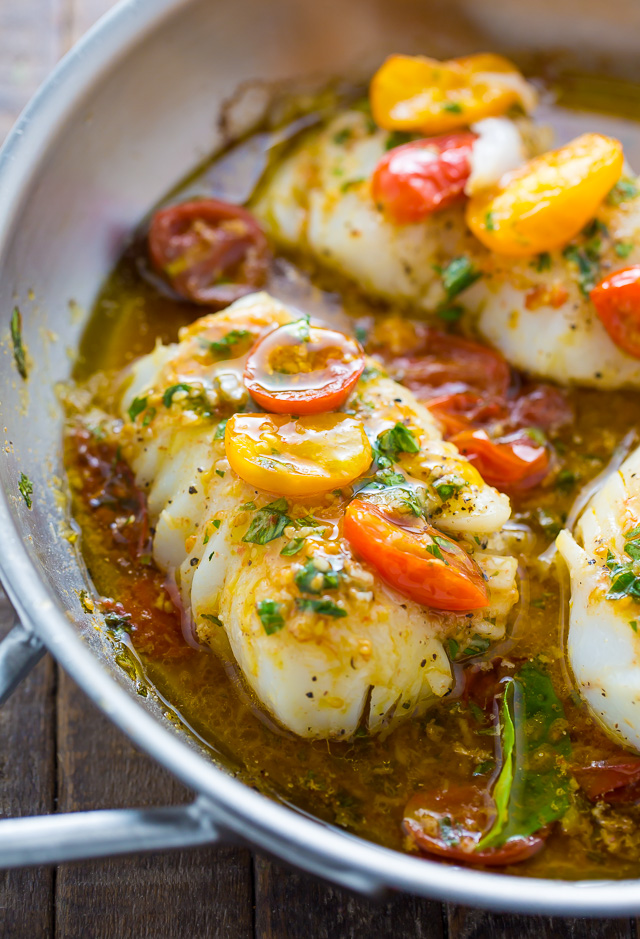 Pan-Seared Cod
Yesterday we spent the entire day (and night) at the Dutchess County Fair! I look forward to it every Summer, and definitely didn't hold myself back from indulging in funnel cake, deep fried oreos, french fries, and chocolate covered bananas. We occupied our afternoon trying to win oversized stuffed animals, spinning on the ferris wheel (pretty much the only ride I have the guts to get on), and strolling around the luscious fairgrounds, soaking up the late-August sun. To top it all off, Third Eye Blind put on an evening concert where I definitely sang (ok… shouted) my heart out and maybe indulged in one too many sangria slushies. The whole experience was nothing short of Summer magic!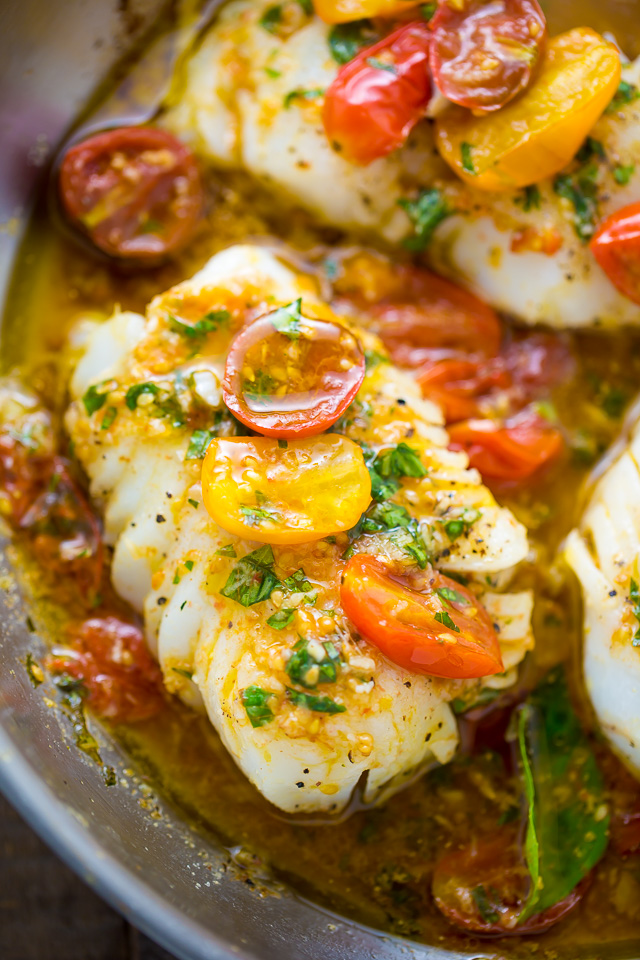 Suffice it to say, I'm currently recovering from a fried food hangover! As I type I'm sipping on a green juice and dreaming of this healthy, flavorful pan-seared cod I made last weekend. It took about 40 minutes start-to-finish and is exploding with flavor thanks to fresh basil, juicy tomatoes, plenty of garlic, and a bright kick of white wine. It's the kind of meal you can look forward to making and eating!
Continue Reading in next page