New Creme Brulee Pumpkin Cheesecake will make your dreams come true! This smooth, silky pumpkin cheesecake is made with the ginger snap cookie crust, extra cookies on the bottom, heavenly pumpkin cheesecake, and crunchy, caramelized sugar on top.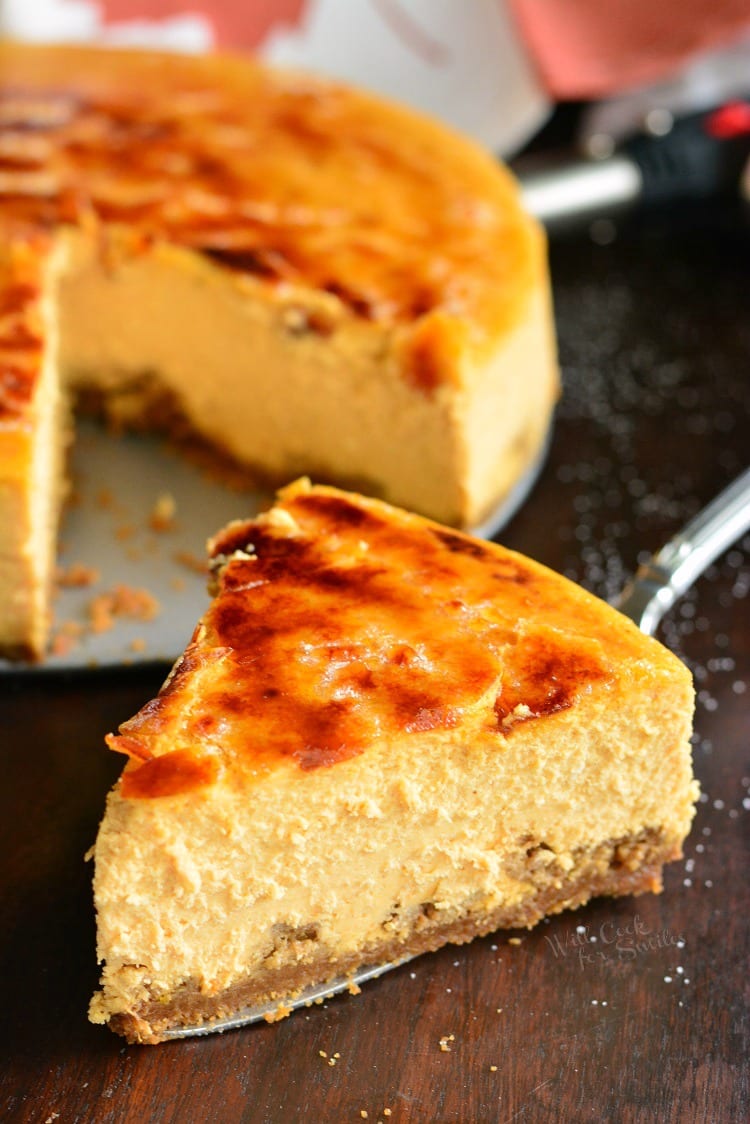 Creme Brulee Pumpkin Cheesecake
What is the BEST thing about Crème Brulee?
Every time I think about Crème Brulee, I imagine that the beautiful crunch that you get when the spoon goes through the top layer of caramelized sugar. That "crunch" you heat, that is just perfection. It only gets better from there, when you take a bite of a smooth, creamy custard along with some crunchy caramelized sugar bits. It's just heaven.
This Crème Brulee Pumpkin cheesecake is just as heavenly! I paired this smooth pumpkin cheesecake with ginger snap cookies. It thought that the flavors would compliment each other very well, and they absolutely do. The beautiful, buttery crust of this cheesecake is made from crushed ginger snaps cookies and I also broke apart some extra ginger snaps and just layered them in between the crust and the cheesecake filling.
Continue Reading in next page