This cheesecake will make your holidays MAGICAL. Between the sweet and tart cranberry jam, silky vanilla bean cheesecake and smooth white chocolate mousse, this dessert is a heavenly combination of flavors and textures.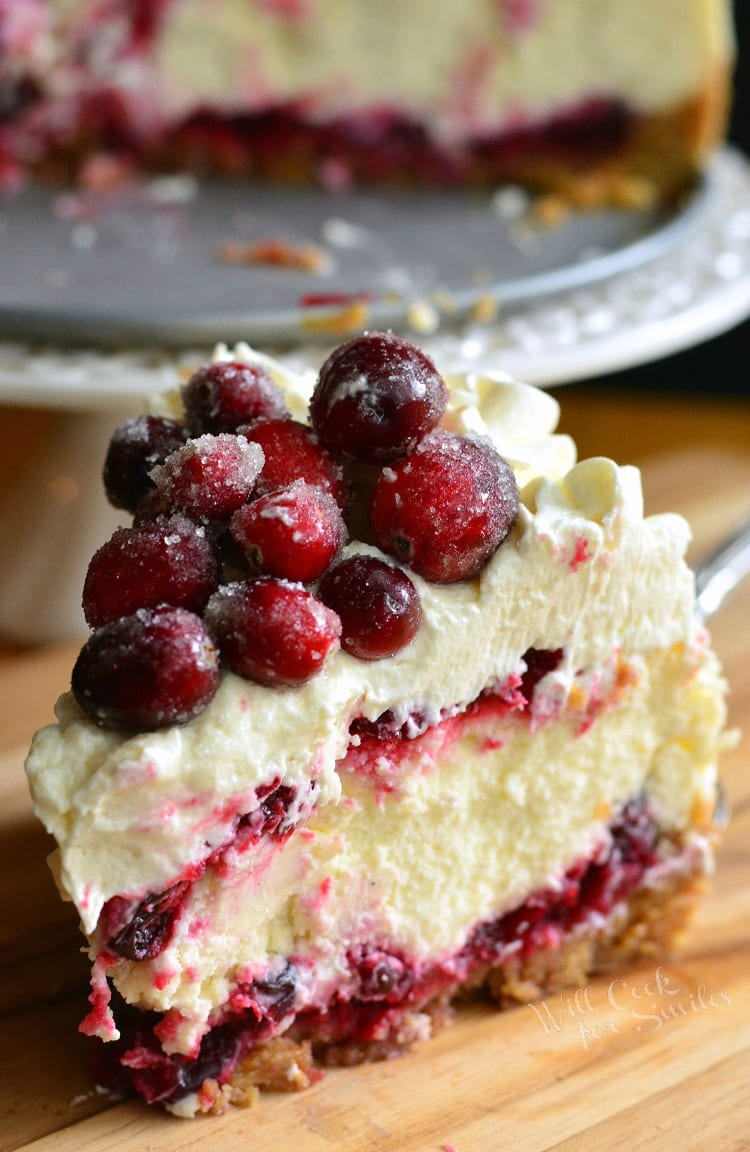 The candied cranberries on top of this cheesecake are totally OPTIONAL. It takes a while to make them so you can just decorate the cheesecake with white chocolate mousse if you don't want to deal with the cranberries
Not to say that it's not worth it. I LOVE candied cranberries. When I was little, it was my favorite winter treat. So if you love candied cranberries, you can even make a double batch and use some for the cheesecake and the rest to snack on.
Continue Reading in next page