Amazing Christmas Cheesecake to make your holiday season as delicious and magical as you imagine! This heavenly dessert is a vanilla bean cheesecake layered with an easy cranberry jam and smooth white chocolate mousse.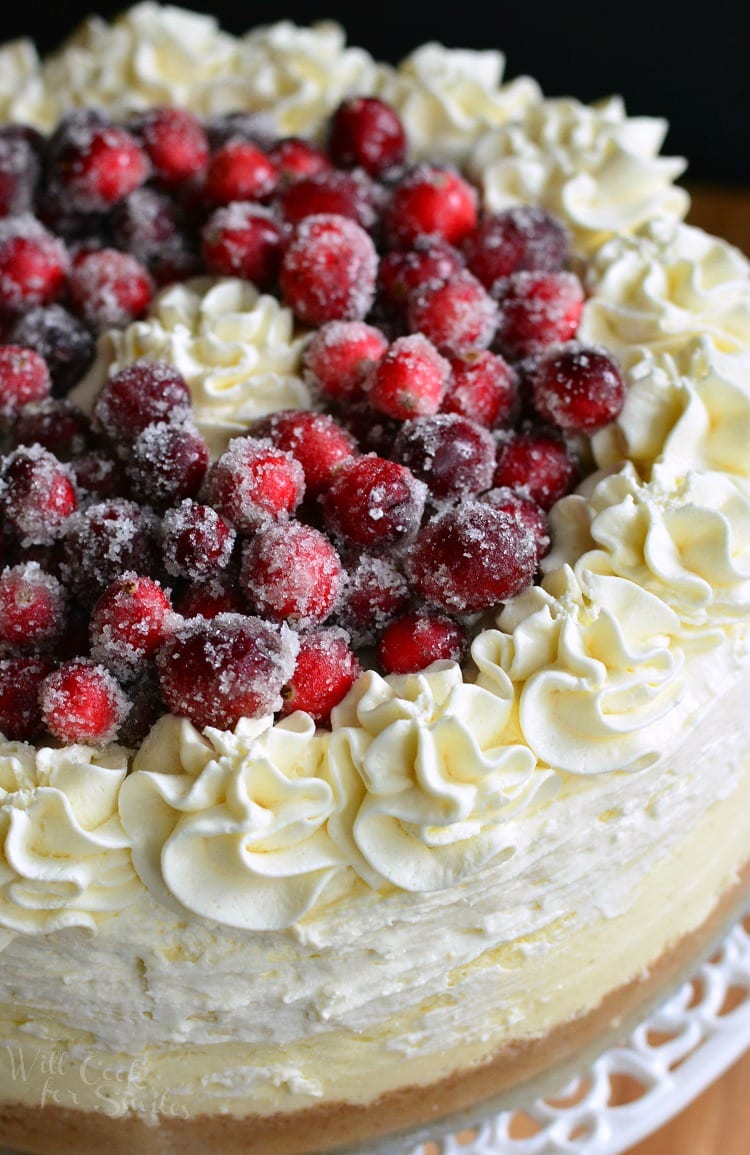 CHRISTMAS DESSERT
It's no wonder that this time of year is referred to as "the season of baking." It seems like I bake every day in December. Making treats for holiday parties, making edible gifts, making cookies with kids, and of course, Christmas dinner dessert. That is a lot of baking for one month.
My favorite parts of holiday baking is making gingerbread man cookies with my little man and coming up with a Christmas dinner dessert. Making cookies is the best tradition for kids and one they remember the most as they grow up. While making cookies is the best memory for the kids, I make Christmas dessert cake for adults. I like to go big with dessert because it's the grand finale of every dinner and party. If I could rig fireworks to go off when I bring out the dessert, I would. Until then, the dessert will have to speak for itself.
Oh boy, does this dessert speak for itself!
Continue Reading in next page